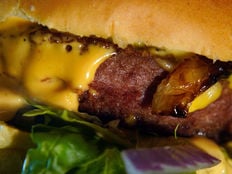 Defiance ETFs launched a new ETF on Thursday that offers access to disruptive companies driving technological trends in food sustainability.
The Defiance Next Gen Food and Agriculture ETF (NYSE: DIET) comes with an expense ratio of 0.30% and provides exposure to companies focused on technologies like alternative plant-based sources of meat, such as Beyond Meat (BYND), seed modification, sustainable farming, and irrigation techniques.
"One of the most important challenges facing the world right now is finding ways to massively increase global food supply in a way that also manages environmental impacts and meets the needs of an increasingly health-conscious consumer," said Paul Dellaquila, President of Defiance ETFs.
Keeping Focus On The Defiance Philosophy
Speaking with ETF Trends about the index, Dellaquila added, "The companies included in DIET's underlying index are all directly involved in the fund's main areas of focus, which is very much in line with our philosophy at Defiance of providing important access to the most impactful emerging technologies reshaping our world."
DIET offers investors liquid, transparent, and low-cost access to globally-listed stocks, across all market capitalizations, and tracks the BlueStar Food and Agriculture Sustainability Index. DIET joins an ETF family that also includes (FIVG A), the first 5G ETF, and (QTUM A-) focused on the quantum computing and machine learning space.
"Sustainability has been a buzzword for a long time, but as we've seen in 2019 alone, there is a real business case for investing in sustainability and making allocations to those companies that are embracing and leading the charge in bringing new sustainable approaches to the global food chain."
Defiance ETFs is a low-cost thematic ETF provider focusing on the Next Generation of investors. Learn more by visiting their webpage.
This article originally appeared on ETFTrends.com.
---
Content continues below advertisement