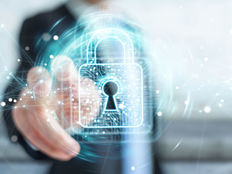 Broadly speaking, dividend stocks can provide protection in the form of reduced volatility, but for investors looking for an added buffer, the Hedged Dividend Income ETF (DIVA C) is an ETF that makes sense.
DIVA tracks the INDXX Hedged Dividend Income Index, which is designed to deliver to investors a strong current yield capital appreciation potential with a risk profile similar to a corporate bond index, according to AGFIQ. The fund yields almost 3.60%.
DIVA also employs a long/short strategy to take advantage of some of the volatility associated with low or volatile dividends. The fund "provides 100% long exposure to stocks with stable or growing dividends that trade at high yields and 50% short exposure to stocks with unstable or low dividends," according to the issuer.
Diversification and the inclusion of alternative investments have become more important as a traditional stock and bond portfolio mix may not provide the same type of returns investors have been accustomed to. With interest rates poised to remain low, DIVA could prove to be a viable alternative this year to traditional high dividend strategies.
Equally Weighted Securities
DIVA holds 100 equally weighted securities within the universe of the largest 1,000 US stocks that have paid consistent or growing dividends and which have the highest dividend yields. Additionally, the fund shorts approximately 150 to 200 stocks, within the same universe, that have the lowest-to-no dividend history and low yields. Due to its indexing methodology, investors may find higher yields than dividend stocks while potentially hedging against the volatility of equity markets.
DIVA looks for stable or growing dividends and looks for the highest yield among the 1,000 largest names in the U.S. The portfolio then limits sector weights and equally weights components to avoid concentration risks. Furthermore, the ETF shorts stocks with low yields to hedge equity and sector risks as a way to diminish overall portfolio volatility and preserve the dividend yield of long securities.
The equal-weight methodology helps limit single stock risk and can potentially reduce volatility relative to broad market indexes and traditional dividend strategies. The fund has an admirable mix of high dividend and dividend growth sectors as energy, financial services, real estate, and utilities are DIVA's largest sector allocations.
This article originally appeared on ETFTrends.com.
---
Content continues below advertisement