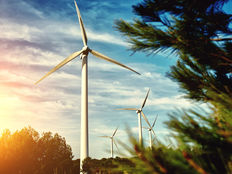 It's been a busy week for PIMCO, one of the world's premier fixed income investment managers, as they launched an equity ETF combining ESG with smart beta, on Thursday.
This fund is the PIMCO RAFI ESG U.S. ETF (RAFE). It's benchmarked to the Research Affiliates RAFI ESG US Index and seeks to outperform market capitalization-weighted indices while investing in ESG-conscious companies.
The fund utilizes Research Affiliates' time-tested Fundamental Index™ approach which weights stocks by economic size, rather than by market capitalization, and is built on the principles of contrarian investing and disciplined rebalancing, offering the potential for improved returns. This is paired with Research Affiliates' unique approach to ESG, investing in ESG-conscious companies as well as incorporating two additional metrics linked to improved return potential – financial discipline and diversity.
Holding Onto Differentiated Strategies
"PIMCO is excited to continue to partner with Research Affiliates in offering differentiated equity strategies for our clients," said Andrew Pyne, Executive Vice President and strategist focused on PIMCO's equity solutions. "The PIMCO RAFI ESG U.S. ETF marries the performance potential of fundamental indexing with a unique approach to ESG, helping to drive the potential for improved returns over the broader market and social responsibility for investors."
Katy Sherrerd, Chief Executive Officer of Research Affiliates, said: "We're proud to be partnering with PIMCO on this innovative smart beta equity ETF. With its thoughtfully-designed ESG investment themes, it offers investors an opportunity to pursue positive returns while also helping to drive positive societal change."
The new fund complements PIMCO's dedicated ESG platform, launched to meet investor demand for ESG focused investment solutions, and follows the recent launch of PIMCO's Climate Bond Fund and Enhanced Short Maturity Active ESG ETF (EMNT B). PIMCO has been active in responsible investing for decades, launching one of the first socially responsible fixed income funds in 1991.
This article originally appeared on ETFTrends.com.
---
Content continues below advertisement