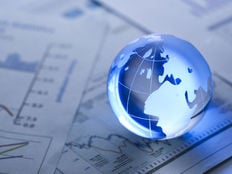 iM Global Partner and Dynamic Beta investments (DBi) in December launched the iM DBi Hedge Strategy ETF (DBEH), an actively-managed ETF seeking to match or outperform the performance of the largest Global Equity Long/Short hedge funds from the HFR (Hedge Fund Research, Inc.) database.
The fund's objective is a long-term capital appreciation by investing in multiple asset classes such as equities, fixed income, and currencies through futures and forwards contracts.
"DBEH is an active ETF that seeks to potentially outperform the average Global Long Short Hedge Fund by using a factor-based replication strategy to identify the current long and short drivers of pre-fee performance of select leading Global Long/Short Hedge Funds," said iM Global Partner's Jeff Seeley.
Built on more than 10 years of research and live performance, DBi's proprietary investment strategy seeks to identify the main drivers of the performance of a diversified pool of leading long/short equity hedge funds. Based on this analysis, DBi invests directly in long and short positions in the most liquid domestically traded futures contracts.
By targeting the pre-fee performance of the largest Global Equity Long/Short hedge funds, the strategy seeks to deliver the lower risk profile of a diversified pool of hedge funds, but with reasonable fees.
Seeley added, "iM DBi Hedge Strategy ETF has three potential benefits for investors: sector-like exposure which may reduce single manager risk; lower fees and expenses compared to typical hedge funds, which may lead to better returns for clients; and potentially more attractive drawdown characteristics by potentially avoiding crowded single stock trades."
The DBEH Methodology
As far as DBEH's methodology, Seeley explains that "DBi uses a systematic model to analyze the recent pre-fee performance history of a portfolio of forty large Long/Short Hedge Funds to estimate the current core 'factor weights' – exposures across key equity and other markets – of those funds. The ETF portfolio is then built using highly liquid US future contracts to approximate the net exposures of those funds. The portfolio is rebalanced monthly. "
The iM DBi Hedge Strategy ETF is the second Dynamic Beta investments product developed since iM Global Partner acquired a minority stake in DBi in the third quarter of 2018. The fund is advised by iM Global Partner and is sub-advised by DBi. It launched on NYSE on Dec. 18, 2019.
Additionally, iM DBi Hedge Strategy ETF is potentially a good fit for investors who seek to gain exposure to equity long/short strategies while limiting single manager risk or paying high fees.
Lastly, Seeley added, "DBEH in conjunction with our other ETF – iM DBi Managed Futures Strategy ETF (DBMF B+) may potentially provide clients a stable, absolute return-like portfolio that may participate in global equity upside through DBEH but provides bear market protection through DBMF when trend following strategies may tend to perform best."
This article originally appeared on ETFTrends.com.
---
Content continues below advertisement