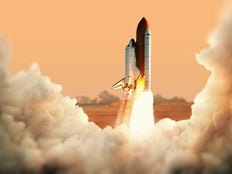 Today, Syntax Advisors released a new mid-cap ETF specialized in sector exposure handled from the investor perspective.
The Syntax Stratified MidCap ETF (SMDY) seeks to provide investment results that, before expenses, correspond generally to the total return performance of publicly traded equity securities of companies comprising the Syntax Stratified MidCap Index.
SMDY will focus on the same stocks as the S&P 400® Index. It is also reweighted to diversify related business risk and provide a more balanced exposure than cap-weighting.
There's an importance to a fund like this, as various forms of research can confirm investors should not look passed mid-cap stocks and consider the asset class along with other related ETFs. That in mind, This is the second ETF listing from Syntax.
Covering All Companies
As mentioned, SMDY will invest in every company in the S&P 400, however, it will vary the amount of each company it buys according to its own definitions of sectors in the U.S. economy. The sectors SMDY uses are made by assessing companies' common business risks, functions, suppliers, and other criteria.
SMDY will be tracking eight sectors: consumer, energy, financials, food, healthcare, industrials, information, and information tools. Sectors will each get an equal weighting, with Syntax using their own methods regarding the weighting of individual companies.
For reference, Syntax's first ETF, the Syntax Stratified LargeCap ETF (SSPY B-), has $27 million under management. It was listed in January 2019.
This article originally appeared on ETFTrends.com.
---
Content continues below advertisement