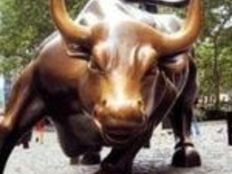 Last week investors kept things simple, focusing the majority of the week's flows in equities and fixed income funds. However, it was volatility funds that really stole the show. The $72 million in new assets might not seem like a lot compared to the $6.2 billion equities pulled in, but those flows account for 2.12% of volatility funds' assets. Nothing to sniff at, and indicative of larger investor sentiment.
On the other side, we saw movement out of real estate funds to the tune of $146 million in outflows over the week.
Investors often reallocate money in between asset classes, whether to manage risk or simply to rebalance. This is our weekly snapshot of where ETF investors are putting their money.
| Asset Class | AUM ($, mm) | Net Flows ($, mm) |
| --- | --- | --- |
| Equity | $3,363,551.23 | $6,177.36 |
| Bond | $961,968.36 | $4,665.17 |
| Commodity | $132,781.54 | $796.00 |
| Volatility | $3,394.85 | $72.05 |
| Preferred Stock | $30,954.85 | $65.95 |
| Multi-Asset | $17,952.67 | $45.69 |
| Alternatives | $2,729.93 | -$0.92 |
| Currency | $1,648.91 | -$5.24 |
| Real Estate | $58,365.44 | -$146.43 |
---
Content continues below advertisement