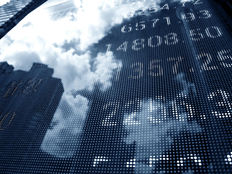 Here is a look at ETFs that currently offer attractive short selling opportunities.
The ETFs included in this list are rated as sell candidates for two reasons. First, each of these funds is deemed to be in a downtrend based on the fact that its 50-day moving average is below its 200-day moving average, which are popular indicators for gauging medium-term and long-term trends, respectively.
Second, each of these ETFs is also trading above its 20-day moving average, thereby offering a near-term "sell on the pop" opportunity given the longer-term downtrend at hand. Note that this prospect list also features a liquidity screen that excludes ETFs with average trading volumes below the one million shares mark. As always, investors of all experience levels are advised to use stop-loss orders and practice disciplined profit-taking techniques.
To get access to all ETF Database premium content, sign up for a free 14-day trial to ETF Database Pro.