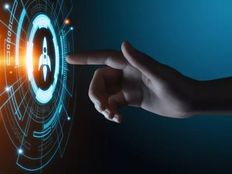 Fidelity Investments announced the launch of two new fixed income sustainable ETFs — the Fidelity Sustainable Core Plus Bond ETF (FSBD ) and the Fidelity Sustainable Low Duration Bond ETF (FSLD ). These funds will be available to purchase on or about April 21.
The two new passively managed ETFs will have expense ratios of 0.39%. They are self-indexed ETFs, using Fidelity's indexes, constructed by Fidelity's quantitative investing team, to identify equity securities that offer exposure to these industries.
Fidelity's new sustainable fixed income ETFs will use Fidelity's proprietary ESG ratings frameworks in addition to third-party ESG ratings to evaluate an issuer's sustainable business practices. The funds will have retail and advisor share classes.
FSBD will normally invest at least 80% of assets in debt securities of all types that Fidelity Management & Research Co. believes have positive environmental, social, and governance (ESG) benefits and will repurchase agreements for those securities.
FSLD will normally invest at least 80% of assets in investment-grade debt securities (those of medium and high quality) of all types that FMR believes have positive ESG benefits and repurchase agreements for those securities.
"Fidelity continues to grow its sustainable investing lineup, with a range of equity, fixed income, and asset allocation strategies, as investors continue to seek opportunities to invest alongside their values and influence positive change in the world," said Pam Holding, co-head of equity and head of sustainable investing at Fidelity Investments. "With the addition of these new sustainable fixed income strategies, our clients now have access to building blocks across multiple asset classes to help address their investment goals and priorities."
With this launch, Fidelity will offer 51 ETFs with more than $33 billion in assets under management.
For more news, information, and strategy, visit ETF Trends.
---
Content continues below advertisement