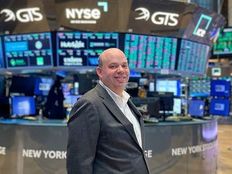 It's hard to imagine a better year for Innovator ETFs than 2022 to set up 2023. The firm's assets under management doubled to $11 billion due to $5.7 billion of net inflows and many of the flagship defined outcome products lost far less money than a traditional index-based ETF approach.
Defined outcome ETFs, also known as buffer ETFs, seek to participate in the upside of an investment approach using options while buffering a set level of loss over an outcome period, typically one year. The ETFs reset at the end of the outcome period but can be held indefinitely in a tax-free manner.
Innovator ETFs offer defined outcome ETFs across a range of investment strategies, including U.S. large-cap core, large-cap growth, small-cap, and developed international and emerging markets.
In 2022, the was down 5.3% in 2022, which compares favorably to the 18% decline for the . The $390 million PJAN has a 15% buffer, and starting in January, has a new 19% upside cap. 
In 2022, the was down 19%, which compares favorably to the 33% loss for the )+. The $70 million NJAN has a 15% buffer and a new 22% upside cap.
Last year, the fell only 7.7%, much less than the 20% loss for the . The $80 million KJAN also has a 15% buffer and a new 22% upside cap.
The downside protection occurred internationally as well. The declined only 2.5% in 2022, outpacing the 14% loss achieved by the . The $70 million IJAN has a 15% buffer and a 23% upside cap. Meanwhile, the higher-risk international version, the decreased only 8% last year, easily outperforming the by 1,400 basis points. The $50 million EJAN now has a 25% upside cap to go along with its 15% downside protection.
In 2022, Innovator's most popular ETFs were the power buffer versions of PJAN with defined outcome periods starting in October, November, and December. While the ETFs can be bought or sold within the middle of the 12-month period, we believe most advisors look to purchase ETFs with as close to a year in mind as possible. 
Given expectations of persistent volatility, we expect the January versions to gain significant traction. However, advisors should be aware that if 2023 is a bounce-back year for equity markets, these risk-reduction ETFs could underperform traditional ETFs due to the upside caps.
For more news, information, and analysis, visit | .
---
Content continues below advertisement