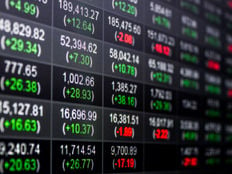 With a new year comes the opportunity to make changes, and that's what ProShares has done by , largely focused on their inverse and leveraged strategies. The ProShares ETFs benchmark changes will move the strategies from a series of various Dow Jones indexes to leading sector and industry indexes provided by the S&P which use the Global Industry Classification Standard (GICS).
The decision is intended to provide more information for investors considering the ETFs for their portfolios, with the strategies covering sectors from financials and real estate to oil and gas.
"Many investors are using an S&P 500 Index-based ETF as part of the core of their portfolio. The shift of underlying benchmarks to more applicable inverse and leveraged-based sectors is likely to improve the experience," said Todd Rosenbluth, VettaFi's head of research.
The move is expected to take effect following market close on March 17th, with other strategies impacted including 30 mutual funds at the shop, as well. The largest impacted strategy looks to be the ProShares Ultra Financials ETF (UYG A) which launched in 2007 and currently holds $570 million in AUM.
UYG charges a 95 basis point fee and offers 2x daily long leverage to its tracked index, making it a powerful tool for investors to express their views on the financials sector. UYG is expected to track the S&P Financial Select Sector Index rather than its currently followed Dow Jones U.S. Financials Index as of the March changeover date.
Other strategies to see their indexes swapped include the Ultra Consumer Goods ETF (UGE A), the Ultra Health Care ETF (RXL A-), and the Ultra Technology ETF (ROM A-) as well as ultrashort versions of each.
Inverse and leveraged strategies are powerful tools, with one of the strategies included in the ProShares ETFs benchmark changes a top ten strategy based on one-year returns, according to VettaFi. The ProShares Ultra Oil & Gas ETF (DIG B+) has returned 91.2% over one year, the sixth in the list.
---
Content continues below advertisement