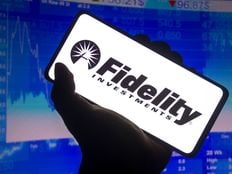 Fidelity has expanded its lineup of active fixed income ETF strategies by launching the Fidelity Tactical Bond ETF (NYSE Arca: FTBD). The ETF is now available to retail investors and advisors through Fidelity's online brokerage platforms with an expense ratio of 0.55%.
Measured against the Bloomberg U.S. Aggregate Bond Index and co-managed by Jeffrey Moore and Michael Plage, FTBD seeks a high level of current income and growth of capital by normally investing at least 80% of its assets in debt securities of all types and repurchase agreements for those securities.
The advisor has the flexibility to allocate assets across the full spectrum of the debt market, including investment grade (those of medium and high quality), high yield, and emerging market debt securities. The investment team uses a variety of investment techniques to manage the fund's overall risk and interest rate risk, including sector rotation, asset allocation, and security selection.
"Fidelity is committed to offering investors choice and providing a diverse lineup of investment solutions," said Jamie Pagliocco, Fidelity's Head of Fixed Income. "Fidelity's fixed income lineup combines our extensive investment capabilities and expertise as an active manager to provide investors with a range of solutions across the fixed income risk spectrum and vehicle type, and Fidelity Tactical Bond ETF provides investors with another competitive offering to further expand client vehicle choice."
With the launch of FTBD, Fidelity has increased its lineup to 12 active fixed income ETFs with roughly $3.9 billion in assets under management.
"Demand by advisors for actively managed fixed income ETFs accelerated in 2022 as many people want the benefits of professionals to navigate the rapidly changing bond market," said Todd Rosenbluth, head of research at VettaFi. "It is great to see Fidelity expand its lineup."
The effective filing for FTBD can be found online, as can a more detailed overview of Fidelity's fixed income investment offerings.
---
Content continues below advertisement