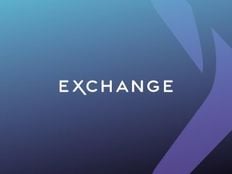 Alex von Obelitz, head of ETF strategy at Goldman Sachs Asset Management, told NYSE's Judy Shaw for "ETF Leaders, Powered by the New York Stock Exchange," that for investors looking to play defense in their equity portfolios, the Goldman Sachs Defensive Equity ETF (GDEF ) may be something worth looking into.
Launched as an ETF in January, GDEF seeks long-term growth of capital with lower volatility than equity markets. At Exchange 2023, Alex von Obelitz said that the fund, which is GSAM's "first mutual-fund-to-ETF conversion… is a core solution designed to help investors stay the course and stay invested" by bringing "together two defensive components."
First, GSAM builds "a U.S. large-cap portfolio geared towards lower beta, good value, and high liquidity." Then, the fund manager adds "a dynamic options overlay, which aims to soften the impact of market declines."
GDEF may also use future contracts, primarily futures on indexes, options on futures, and total return swaps to gain targeted equity exposure more effectively from its cash positions, and to hedge its portfolio if it can't buy or sell the necessary options for its overlay strategy.
"GDEF is actively managed by our quantitative investment strategies team comprised of nearly 100 professionals," she said. "In short, GDEF offers a slow and steady approach to allocators who are trying to thread the needle and stay invested for the long run while at the same time guarding against adverse market moves."
For more news, information, and analysis, visit VettaFi | ETFDB.
---
Content continues below advertisement