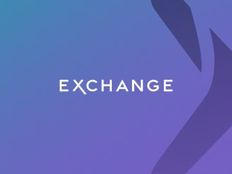 At Exchange 2023, Joe Hohn, senior portfolio manager at Dimensional Fund Advisors, spoke with NYSE's Judy Shaw for "ETF Leaders, Powered by the New York Stock Exchange" about investor outcomes and investment solutions.
"We are looking to build low-cost broadly diversified investment solutions with higher expected returns for our clients," Hohn said. Dimensional is "taking the best of both worlds of passive and active management and marrying them together."
See more: Dimensional Launches U.S. Large-Cap Value and Global Real Estate ETFs
Hohn explained that Dimensional has been in the mutual fund space for 40 years. But "with the advent of the ETF rule in 2019," Dimensional "roll[ed] out that same kind of investment philosophy to the ETF space."
Dimensional entered the ETF space in November 2020 with the launch of two active transparent ETFs: the Dimensional US Core Equity Market ETF (DFAU A+) and the Dimensional International Core Equity Market ETF (DFAI A+). Since then, Dimensional has built a suite of 30 ETFs.
"It's been fantastic for our clients because now they have choice," Hohn said. "They can select a mutual fund, an ETF, or a separately managed account, whichever wrapper works best for them. And we are agnostic to that."
For more news, information, and analysis, visit VettaFi | ETFDB.
---
Content continues below advertisement