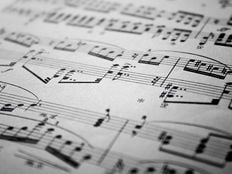 Clouty has launched a new exchange-traded fund for investors looking to participate in the music and entertainment sectors. The Clouty Tune ETF (TUNE ) invests in global companies in the music, media, and entertainment industries. This includes companies engaged in music production, broadcasting, streaming platforms, event management, and content creation.
Mass consumption of music, media, and entertainment is growing rapidly as the demand for content accelerates. Technological advancements, changing consumer preferences, and global demand for content are driving the rapid growth within these industries. How we consume content is changing in ways that open up the industry to further mass disruption.
See more: PIMCO Launches Two Active Fixed Income ETFs
TUNE capitalizes on this growth potential by focusing on companies at the forefront of innovation and disruption within these sectors. The fund tracks the performance, before fees and expenses, of the Solactive Clouty Tune Index.
The index's construction consists of two parts. The index providers use FactSet's Revere Business and Industry Classification System to identify global music, media, and entertainment companies. They also conduct a U.S.-focused digital music streaming revenue analysis to identify companies in any industry whose stock price changes typically align with digital music consumption patterns.
To be included in the index under either analysis, companies must have a minimum market capitalization of $1 billion and an average daily traded volume of $15 million over the most recent six-month period.
TUNE has an expense ratio of 0.65%.
For more news, information, and analysis, visit VettaFi | ETFDB.
---
Content continues below advertisement