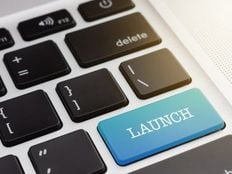 First Trust Advisors has launched a new ETF that invests in large-cap companies with high free cash flow (FCF) yield. The First Trust S&P 500 Diversified Free Cash Flow ETF (NYSE Arca: FCFY) seeks to replicate the performance of the S&P 500 Sector-Neutral FCF Index. FCFY targets companies in the S&P 500 with the highest relative FCF yield within each Global Industry Classification Standard (GICS) sector.
FCF is the cash remaining after a company has paid day-to-day operating expenses. FCF can be used to fund dividends and stock buybacks, pay down debt, or pursue projects to bolster profitability. Additionally, FCF yield — FCF compared to some measure of company value such as Enterprise Value — can be used to compare FCF for various stocks.
See more: First Trust Issues 2 Active Intermediate Fixed Income ETFs
---
Content continues below advertisement
Enduring Challenges Through Strong Free Cash Flows
"In our view, companies with strong free cash flows may be better equipped to endure some of the challenges of a weakening economy and higher interest rate environment," said Ryan Issakainen, ETF Strategist at First Trust. "We believe FCFY may be an effective core holding for those seeking exposure to the strongest, most profitable stocks in the S&P 500 Index, while also avoiding significant sector biases."
The index ranks companies in the S&P 500 based on their FCF yield within their respective GICS sectors. It then selects those companies ranking within the top 20% of FCF yield from each GICS sector. The index provider then excludes companies with the lowest non-positive FCF yield.
A Growing Suite of ETFs
The launch of FCFY follows First Trust listing two active intermediate fixed income ETFs on the New York Stock Exchange. The First Trust Intermediate Duration Investment Grade Corporate ETF (FIIG ) invests in investment grade corporate debt. Meanwhile, the First Trust Intermediate Government Opportunities ETF (MGOV ) targets U.S. government debt.
First Trust has been expanding its overall suite of ETFs this year. In March, First Trust launched the First Trust Bloomberg Inflation Sensitive Equity ETF (FTIF C+). FTIF targets U.S. exchange-listed companies within sectors expected to benefit from rising prices. It also launched in March First Trust Bloomberg Emerging Market Democracies ETF (EMDM B-), which seeks companies in emerging markets where political rights and civil liberties are highly regarded.
In February, First Trust listed actively managed First Trust Multi-Strategy Alternative ETF (LALT ). LALT gains exposure to alternatives by investing in exchange traded products backed by physical commodities or currencies.
For more news, information, and analysis, visit VettaFi | ETFDB.