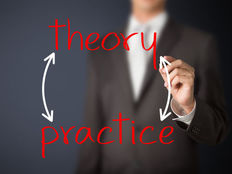 Every week, we bring you the best and most succinct curation of must-read pieces to help you grow your investment advisory practice. More than a dozen hours of weekly reading by industry veteran Kristan Wojnar boils down to these three 'non-negotiables' for your reading list. Want to grow your practice? Bookmark our practice management center and make these pieces a weekly staple.
This week, we are highlighting three important aspects of your business that are likely top of mind when it comes to your marketing and client service strategies. First, we'll look at a piece that tackles the topic of which attributes keep your best clients highly satisfied. Customization is key, especially when it comes to affluent clients. Second, during uncertain times and uncertain markets, asking for referrals can be difficult. This next piece shares insights on why volatile times may just be the best time to ask for those quality referrals. Our final theme is marketing differentiation. What makes you stand out from other advisors who are just as client-centric as you are? Take a look.
How do you customize your services to keep your clients highly satisfied? Here's a service model with some tangible ideas to consider:
Don't like asking for referrals? Try these strategies during times of uncertain markets.
How in the world do you differentiate yourself with your clients and prospects? Check out these 13 potential differentiators.
Happy reading, and talk to you next week when we'll bring more of the best tools and tactics to outperform your peers and grow your business.
---
Content continues below advertisement