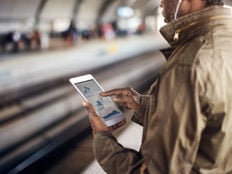 Every week, we bring you the best and most succinct curation of must-read articles to help you grow your investment advisory practice. More than a dozen hours of weekly reading by industry veteran Kristan Wojnar boils down to these three non-negotiables for your reading list. Want to grow your practice? Bookmark our Practice Management center and make these pieces a weekly staple.
This week, we tackle the following subjects: identifying your unique ability; creating a client survey to assess your "referability"; and, ways to acquire more of your very best clients. First, we take a look at a piece that gets you thinking about what truly makes you unique. What is your natural passion that motivates you? This is applicable to both your professional and personal life.
Next, we look at a piece that assists you in creating a "client delight survey" to help you gain valuable feedback in order to receive more quality referrals. Finally, if you are currently in a growth mode in your practice, this piece provides actionable ideas to help you attract more of your ideal clients.
Have you identified your unique ability? This is an excellent read to get you thinking about your unique ability with your clients, as well as in your personal life.
Do you delight your clients? Check out this piece for specific ideas on creating a "client delight survey."
If you are looking to grow your business, check out these ideas on acquiring more of your ideal clients.
Happy reading, and talk to you next week when we'll bring more of the best tools and tactics to outperform your peers and grow your business.
---
Content continues below advertisement