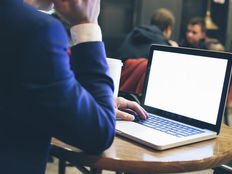 Every week, we bring you the best and most succinct curation of must-read articles to help you grow your investment advisory practice. More than a dozen hours of weekly reading by industry veteran Kristan Wojnar boils down to these three non-negotiables for your reading list. Want to grow your practice? Bookmark our practice management center and make these pieces a weekly staple.
The three topics we'll cover this week are all about your marketing strategies and marketing language—we'll take a look at marketing plans, niche markets and limiting your use of industry jargon. The first piece we'll highlight provides tips on putting your marketing plan together as the new year approaches. The second piece focuses on suggestions to help you better connect with your niche market. And our final piece this week focuses on the importance of limiting your use of jargon when talking with clients and prospects.
With a new year upon us, do you have a marketing plan? Take a look at these ideas to put your marketing plan together.
Do you have a niche market you focus on? Here are three suggestions to help you better connect and communicate with that niche.
You know you should limit your use of industry jargon with clients. Here's an interesting approach to using clichés instead of jargon as a way to describe your strategies and approaches with female clients.
Happy reading, and talk to you next week when we'll bring more of the best tools and tactics to outperform your peers and grow your business.
---
Content continues below advertisement