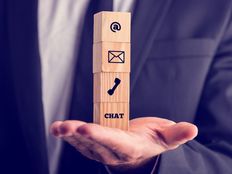 Every week, we bring you the best and most succinct curation of must-read articles to help you grow your investment advisory practice. More than a dozen hours of weekly reading by industry veteran Kristan Wojnar boils down to these three non-negotiables for your reading list. Want to grow your practice? Bookmark our Practice Management center and make these pieces a weekly staple.
We are looking at three different pieces this week that are all related to the important topic of client communication. First is a piece that covers the dangers of sending mass communications to your clients. Second, we have a piece that highlights research on what kind of communication investors prefer from their advisors. Our final piece this week looks at how frequently advisors should communicate with their clients.
Chances are you send mass communications to your clients. Be sure to avoid the pitfalls of this communication strategy with these important tips.
Do your clients prefer electronic communication? Check out this piece for research on what type of communication clients prefer.
How often are you communicating with your clients? This video suggests less is more when it comes to client communication. Take a look.
Don't forget to check out our News section to keep track of the latest news on ETFs.
---
Content continues below advertisement