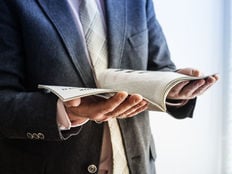 Every week, we bring you the best and most succinct curation of must-read articles to help you grow your investment advisory practice. More than a dozen hours of weekly reading by industry veteran Kristan Wojnar boils down to these three non-negotiables for your reading list. Want to grow your practice? Bookmark our Practice Management center and make these pieces a weekly staple.
This week, we are covering the importance of your personal brand on LinkedIn, letting go of clients who are no longer ideal clients plus tips on recording podcasts. Our first piece this week overviews ways in which to differentiate your LinkedIn profile. Next up is a piece that suggests ways to let go of non-ideal clients who may no longer be a good match for your business. Our final piece is a good read about financial podcast etiquette.
Is your LinkedIn profile simply your online resume? Read these five ways to make your profile stand out by incorporating your personal brand.
Do you have clients who are no longer right for your business? Check this piece out for ways to let go of those clients and free up more time to focus on your ideal ones.
Are you recording financial podcasts or considering getting started? Here are ten tips to help you nail your next podcast.
---
Content continues below advertisement
Happy reading, and talk to you next week when we'll bring more of the best tools and tactics to outperform your peers and grow your business.