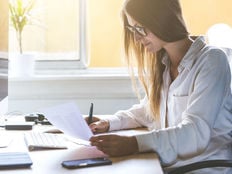 Every week, we bring you the best and most succinct curation of must-read articles to help you grow your investment advisory practice. More than a dozen hours of weekly reading by industry veteran Kristan Wojnar boils down to these three non-negotiables for your reading list. Want to grow your practice? Bookmark our Practice Management center and make these pieces a weekly staple.
This week, we are tackling the topics of fees, building your marketing team, and asking great opening questions. Cutting fees is undoubtedly a highly discussed topic. Our first piece covers justifying your fees and communicating your value to avoid cutting your fees. Next up is a piece on best practices to build your marketing team. Our final piece this week provides you with ideas on how to ask powerful opening questions.
Chances are, like most advisors, you have felt the downward pressure to cut your fees. Read this piece for strategies to justify your fees and communicate your value.
Check this piece out for best practices of dos and don'ts for building your marketing team.
This author provides four characteristics of great opening questions to use with your prospects.
Happy reading, and talk to you next week when we'll bring more of the best tools and tactics to outperform your peers and grow your business.
---
Content continues below advertisement