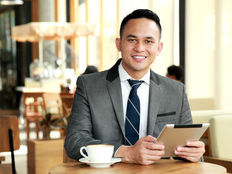 Every week, we bring you the best and most succinct curation of must-read articles to help you grow your investment advisory practice. More than a dozen hours of weekly reading by industry veteran Kristan Wojnar boils down to these three non-negotiables for your reading list. Want to grow your practice? Bookmark our Practice Management center and make these pieces a weekly staple.
This week, we look at new ways to deepen your connections with your clients, as well as how to build an enduring practice and brand in a digital world. First, we look at a piece with tremendous ideas to help clients who have received a serious medical diagnosis. Consider these ways to provide genuine support and deepen your connection with them. Next, we look at a piece that defines becoming a "master advisor" and ways to build your practice to endure the broad trend of going digital. Finally, we look at a video that may help you deepen your connection with wealthy women through one simple, open-ended question.
Do you have a client who recently received a serious medical diagnosis? This piece provides excellent ideas for support in the midst of emotional and physical drain.
How do you become a "master advisor?" This author suggests four ways to build a practice with an enduring value and brand.
How do wealthy women define "retirement?" Check out this quick video to learn a new strategy to connect with your female clients and prospects.
Happy reading, and talk to you next week when we'll bring more of the best tools and tactics to outperform your peers and grow your business.
---
Content continues below advertisement