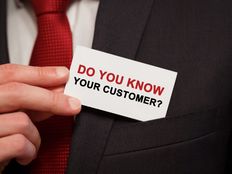 Every week, we bring you the best and most succinct curation of must-read articles to help you grow your investment advisory practice. More than a dozen hours of weekly reading by industry veteran Kristan Wojnar boils down to these three non-negotiables for your reading list. Want to grow your practice? Bookmark our Practice Management center and make these pieces a weekly staple.
This week we'll take a look at rediscovering who your clients are, maximizing your local media coverage and exceeding client expectations. First up, we have a piece that emphasizes the importance of uncovering who your clients really are and what they care about. Next up is a piece which overviews the benefits of local media exposure. Our final piece this week discusses exceeding client expectations.
Check out our previous article here.
How well do you know your clients? Here is an excellent read to rediscover who your clients are and what they truly care about.
Are you maximizing opportunities to get local media coverage? Read this piece highlighting the benefits for advisors to get local public relations exposure.
Want to exceed client expectations? Read on for three ways to get new clients by exceeding expectations.
Don't forget to check out our News section to keep track of the latest news on ETFs.
---
Content continues below advertisement