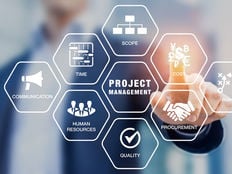 Every week, we bring you the best and most succinct curation of must-read articles to help you grow your investment advisory practice. More than a dozen hours of weekly reading by industry veteran Kristan Wojnar boils down to these three non-negotiables for your reading list. Want to grow your practice? Bookmark our Practice Management center and make these pieces a weekly staple.
This week, we are looking at the subjects of using original photography to impact your marketing, overcoming referral hurdles and why prospects need to get to know the real you. Our first piece is an interesting read about making an impact through your marketing imagery. Our second piece is a podcast that highlights tactics to get over the typical referral hurdles. Finally, we look at a piece that gets you thinking about building a personal rapport with prospective clients so that they can see the kind of person you really are.
Looking for a way to make your website, presentations and social media profiles to be truly unique? Original photography of you, your office and your team just might be the best way.
Take time out to listen to this podcast to learn seven main reasons why clients don't refer and how to motivate referral behavior.
Before a client makes a decision that they want to do business with you, he or she has to connect with you. This author suggests creating a "who I am" story to let your true personality shine through.
Happy reading, and talk to you next week when we'll bring more of the best tools and tactics to outperform your peers and grow your business.
---
Content continues below advertisement