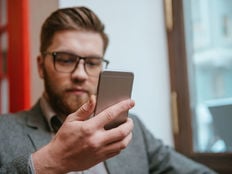 Every week, we bring you the best and most succinct curation of must-read articles to help you grow your investment advisory practice. More than a dozen hours of weekly reading by industry veteran Kristan Wojnar boils down to these three non-negotiables for your reading list. Want to grow your practice? Bookmark our practice management center and make these pieces a weekly staple.
What's your New Year's resolution? As we enter 2017, it may be time to reflect and refocus your energy, stay productive and manage your time wisely. This week we focus on these elements to help you start the new year out strong. Our first piece highlights tips on building more productive days. The second piece shares insights on protecting your time schedule. And the final piece this week provides ideas to help you move from less reactive days to more proactive days.
What does your perfect day look like? Take a look these seven tips to building a perfect and productive day.
How do you protect your time schedule? Check out this video to keep your day focused and prevent distractions.
Do you spend most of your day being reactive? Here are some ideas to take a more proactive approach to your day.
This week is the last edition of the 3 Must-Read series. We hope you enjoyed reading our weekly segments and found useful information that enabled you to improve your advisory practice.
---
Content continues below advertisement