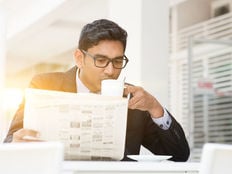 Every week, we bring you the best and most succinct curation of must-read articles to help you grow your investment advisory practice. More than a dozen hours of weekly reading by industry veteran Kristan Wojnar boils down to these three non-negotiables for your reading list. Want to grow your practice? Bookmark our Practice Management center and make these pieces a weekly staple.
This week, we are covering topics that focus on your marketing. We'll take a look at authentic marketing, creating marketing videos, and financial podcasts. First up is a great piece that discusses what authentic marketing is and how to use it to grow your business. Secondly, we'll take a look at a piece that provides tips on engaging video marketing. Our final piece overviews some of the best financial podcasts you can learn from as an advisor, whether or not you are a podcaster.
Is your brand authentic? Read this piece to learn four key steps to create an authentic voice.
Are you using video as a marketing tool for your business? Check out this piece for ten quick tips to engage prospects through video marketing.
Are you currently podcasting or, perhaps, considering it? This author provides 10 financial podcast channels for you to learn from, including the good and the not-so-good.
Happy reading, and talk to you next week when we'll bring more of the best tools and tactics to outperform your peers and grow your business.
---
Content continues below advertisement