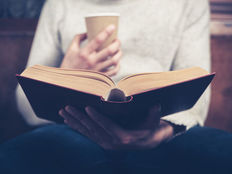 Every week, we bring you the best and most succinct curation of must-read articles to help you grow your investment advisory practice. More than a dozen hours of weekly reading by industry veteran Kristan Wojnar boils down to these three non-negotiables for your reading list. Want to grow your practice? Bookmark our Practice Management center and make these pieces a weekly staple.
Our subjects this week encompass avoiding industry jargon, reinforcing your soft skills with clients and ways to help your grieving clients and their families. Our first article overviews the industry buzzwords and jargon we have to remember to eliminate when speaking with clients and prospects. The second piece this week is a fast read that serves as a great reminder to stay compassionate and empathetic with your clients, as robo-advisors will never be able to deliver an emotional connection. Our final piece is from a grief expert that provides three steps to help grieving clients.
This article provides excellent reminders of industry buzzwords to avoid and to clean up your jargon so that you can ultimately better serve your clients.
Concerned about robo-advisors? This quick read will encourage you to reinforce the soft skills that robo-advisors cannot deliver.
Chances are you may be attending more funerals as your clients age. This is a great piece that highlights ways to help your grieving clients and families.
Happy reading, and talk to you next week when we'll bring more of the best tools and tactics to outperform your peers and grow your business.
---
Content continues below advertisement