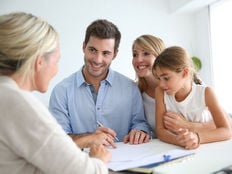 Every week, we bring you the best and most succinct curation of must-read articles to help you grow your investment advisory practice. More than a dozen hours of weekly reading by industry veteran Kristan Wojnar boils down to these three non-negotiables for your reading list. Want to grow your practice? Bookmark our Practice Management center and make these pieces a weekly staple.
This week, we are exploring the topics of client appreciation, warning signs your clients may be leaving your practice and what you can learn from FBI hostage negotiators. First is a piece that forewarns advisors about client appreciation train wrecks. Next up is a piece that provides you with warning signs that your client may be leaving you and how to prevent them from leaving. The final piece this week is an interesting read about what you can learn as a financial advisor from FBI hostage negotiators.
This author overviews five lessons for client appreciation events to avoid client appreciation busts.
Give this piece a read to learn five warning signs your client might be jumping ship from your practice and what you can do to potentially win them back.
Want to learn how to instantly connect with clients and prospects? Check this piece out to learn how to create intimacy on demand, even in stressful situations.
Happy reading, and talk to you next week when we'll bring more of the best tools and tactics to outperform your peers and grow your business.
---
Content continues below advertisement