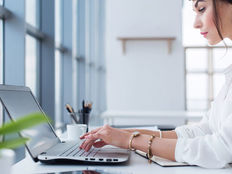 Every week, we bring you the best and most succinct curation of must-read articles to help you grow your investment advisory practice. More than a dozen hours of weekly reading by industry veteran Kristan Wojnar boils down to these three non-negotiables for your reading list. Want to grow your practice? Bookmark our Practice Management center and make these pieces a weekly staple.
This week, we are focusing on three very different, but important, elements to your business: role-playing to improve your sales meetings, understanding your Facebook capabilities for your business page and strengthening multi-generational relationships. Our first piece highlights role-playing techniques so you are prepared for those client meetings when you don't know exactly what to say. Our second piece provides a review of Facebook's business page features to utilize in your social media strategy. Our final piece this week focuses on the importance of building multi-generational relationships through legacy conversations.
Like it or not, role-playing might be the key to preparing you for that next important client or prospect meeting. Consider these role-playing strategies.
Are you familiar with Facebook's business page features? If not, take a look at this piece for an excellent breakdown of the features and capabilities for your practice.
If you are concerned about building multi-generational relationships, review these ideas on how to instigate important legacy conversations.
Happy reading, and talk to you next week when we'll bring more of the best tools and tactics to outperform your peers and grow your business.
---
Content continues below advertisement