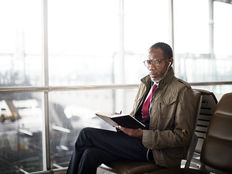 Every week, we bring you the best and most succinct curation of must-read articles to help you grow your investment advisory practice. More than a dozen hours of weekly reading by industry veteran Kristan Wojnar boils down to these three non-negotiables for your reading list. Want to grow your practice? Bookmark our Practice Management center and make these pieces a weekly staple.
This week, we are concentrating completely on your marketing efforts. We are looking at three specific areas – your brand, your social media strategy and your focus on marketing to female clients and prospects. First, we'll take a look at a piece that overviews ways your brand can stand out from that of your competitors. Second, we will look at social media pitfalls, as well as ways to help you increase your leads online. And finally we'll highlight a piece that provides nine ways to focus your marketing efforts on female clients and prospects.
Does your marketing stand out from other financial advisors? Check out nine outcomes this author believes will set your brand apart from your competition.
Are you guilty of doing any of these four things on your social media pages? Read on for practical tips on helping you increase leads and build your business online.
What is your strategy for working with female clients? This author suggests nine easy ways to launch your focus on working with both female clients and prospects.
Happy reading, and talk to you next week when we'll bring more of the best tools and tactics to outperform your peers and grow your business.
---
Content continues below advertisement