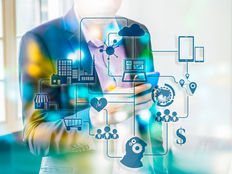 Every week, we bring you the best and most succinct curation of must-read articles to help you grow your investment advisory practice. More than a dozen hours of weekly reading by industry veteran Kristan Wojnar boils down to these three non-negotiables for your reading list. Want to grow your practice? Bookmark our Practice Management center and make these pieces a weekly staple.
This week, we are tackling the subjects of website compliance issues, search engine optimization (SEO) for your website, and strengthening your relationships with the women in your couple clients. Our first piece this week overviews important website compliance issues to be aware of. Our second piece helps you discover if your website needs SEO help. Our final piece this week discusses strategies to help you build relationships with the women in your couple clientele.
While compliance isn't always the first subject we want to read about, this is a great read that addresses four important compliance issues as it relates to your website.
Have you wondered whether your website needs SEO help? This piece helps you determine whether you might need help in four easy steps.
Do you have solid connections with the women in your couple client relationships? This wealth psychologist author recommends five tactics to begin using today to strengthen your relationships with women so you don't lose them when their spouses pass away.
Happy reading, and talk to you next week when we'll bring more of the best tools and tactics to outperform your peers and grow your business.
---
Content continues below advertisement