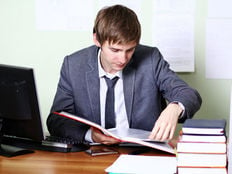 Every week, we bring you the best and most succinct curation of must-read articles to help you grow your investment advisory practice. More than a dozen hours of weekly reading by industry veteran Kristan Wojnar boils down to these three non-negotiables for your reading list. Want to grow your practice? Bookmark our practice management center and make these pieces a weekly staple.
This week's pieces highlight the idea of sharing your insights as a thought leader on LinkedIn, tips on discussing emotions with female investors and examples of some of the best advisor websites. The first piece provides you with great ideas on using LinkedIn's Publisher to position yourself as an expert with your connections, followers and extended network. The second piece focuses on how women, their investments and feelings all go together, plus tips on how to navigate these. The author of the final piece this week provides samples of what she believes are strong advisor websites that tell a story and connect well with visitors.
Are you a thought leader for your clients and prospects? Here are some actionable ideas for advisors on using LinkedIn's Publisher feature.
Check out this video and three quick tips on how women view fear, as well as how important it is for advisors to discuss feelings and their emotions with their female investors.
Looking for examples of good financial advisor websites? Take a look at these and see how yours compares.
Happy reading, and talk to you next week when we'll bring more of the best tools and tactics to outperform your peers and grow your business.
---
Content continues below advertisement