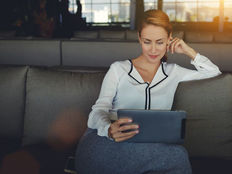 Every week, we bring you the best and most succinct curation of must-read articles to help you grow your investment advisory practice. More than a dozen hours of weekly reading by industry veteran Kristan Wojnar boils down to these three non-negotiables for your reading list. Want to grow your practice? Bookmark our Practice Management center and make these pieces a weekly staple.
This week we are looking at the topics of handling objections, client advisory boards and raising your fees. Our first piece overviews different ways to effectively handle objections with your clients and prospects during the sales process. Next, we look at an interesting debate on whether or not client advisory boards are a good idea for your practice. The final piece covers the hot topic of raising your fees.
Consider these three steps to help you successfully handle objections from your clients and prospects during your sales conversations.
Do you have a client advisory board? Read this piece for a debate on the positives and negatives of having a client advisory board.
Watch this quick video to help you stay away from the trap of fee compression.
Happy reading, and talk to you next week when we'll bring more of the best tools and tactics to outperform your peers and grow your business.
---
Content continues below advertisement