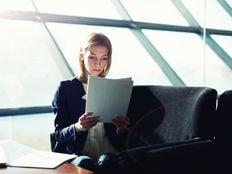 Every week, we bring you the best and most succinct curation of must-read articles to help you grow your investment advisory practice. More than a dozen hours of weekly reading by industry veteran Kristan Wojnar boils down to these three 'non-negotiables' for your reading list. Want to grow your practice? Bookmark our practice management center and make these pieces a weekly staple.
This week we'll take a look at some popular industry topics that may be on your mind as well. First, in the ever-changing technological world we live in, have you considered going virtual as an advisor? This first piece may help you decide if virtual advising is right for you. Second, whether or not you are considering switching to a new broker/dealer, this next piece may help you avoid transition pitfalls. And our final topic this week focuses on helping you make your next hiring decision based on the personality type of your candidate.
Have you considered becoming a "virtual advisor" to your clients and prospects? Whether or not virtual advising is the right fit for you and your client base, this is an interesting read nonetheless.
Even if you aren't thinking about switching firms now, keep these mistakes in mind if and when you are contemplating transitioning to a new broker/dealer.
Are you considering hiring additional staff or team members? One of these personality tests may help you in making your hiring decision.
Happy reading, and talk to you next week when we'll bring more of the best tools and tactics to outperform your peers and grow your business.
---
Content continues below advertisement