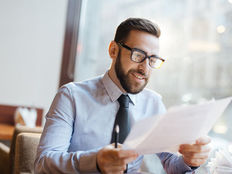 Every week, we bring you the best and most succinct curation of must-read articles to help you grow your investment advisory practice. More than a dozen hours of weekly reading by industry veteran Kristan Wojnar boils down to these three non-negotiables for your reading list. Want to grow your practice? Bookmark our Practice Management center and make these pieces a weekly staple.
This week we are diving into subjects on how much you should spend on your marketing efforts, questions you should ask your high-net-worth prospects, and ways to make your bio standout from your competition. First up, we look at a piece that looks at the importance of having a planned marketing budget every year. Next, we take a look at an article that gets you thinking about questions you may not be asking your wealthy prospects. Finally, we look at a piece about how to make your bio standout.
What is your yearly marketing budget for your business? This is a great read for tips on determining your budget, as well as a sample budget to get you started.
Read this piece for four questions you may be neglecting to ask your affluent prospects.
Want your bio to stand out? Try adding these connection points to your current bio to differentiate yourself from the competition.
---
Content continues below advertisement
Happy reading, and talk to you next week when we'll bring more of the best tools and tactics to outperform your peers and grow your business.