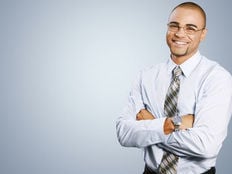 Every week, we bring you the best and most succinct curation of must-read articles to help you grow your investment advisory practice. More than a dozen hours of weekly reading by industry veteran Kristan Wojnar boils down to these three non-negotiables for your reading list. Want to grow your practice? Bookmark our Practice Management center and make these pieces a weekly staple.
We are reading about three very different but equally important topics this week. First up is a thought-provoking piece about not settling for average. Next up is a piece about search engine optimization. Our final read this week overviews ways to generate valuable prospects.
What separates average advisors from high-performing advisors? Check this piece out for ways to elevate your performance.
Did you know that header tags affect your SEO? Here is a great read that overviews how to use header tags to improve your local search engine ranking.
Positive client experience is certainly essential to positive word of mouth. This is a piece that overviews three ways to generate valuable prospect leads.
Happy reading, and talk to you next week when we'll bring more of the best tools and tactics to outperform your peers and grow your business.
For more ETF news and analysis, subscribe to our free newsletter or sign-up for ETFdb.com Pro to get access to our ETF Guides.
---
Content continues below advertisement