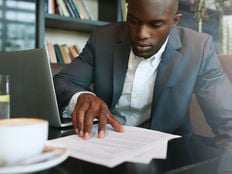 Every week, we bring you the best and most succinct curation of must-read articles to help you grow your investment advisory practice. More than a dozen hours of weekly reading by industry veteran Kristan Wojnar boils down to these three non-negotiables for your reading list. Want to grow your practice? Bookmark our Practice Management center and make these pieces a weekly staple.
The subjects we are tackling this week include emojis in client communication, time management and assisting your clients who don't have set financial goals. First, we look at a piece that addresses whether advisors should use emojis when communicating with clients, as well as staying compliant if you do choose to use them. Next up is a really good piece that highlights time management tips for elite advisors. Our final article this week addresses helping your clients with financial goal setting.
While using emojis with clients and prospects may be a fun and casual way to communicate, it is important to remember to use them in a tasteful manner and to stay compliant. This quick read provides great tips.
The difference between an average and an elite advisor just may be their time management skill set. This is a great read that provides solid tips for time blocking your workday.
Do your clients need help with creating their financial goals? Read this piece for ideas to help them write their goals down and achieve them.
Happy reading, and talk to you next week when we'll bring more of the best tools and tactics to outperform your peers and grow your business.
---
Content continues below advertisement