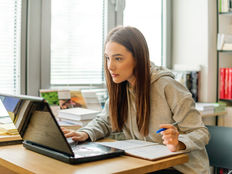 Every week, we bring you the best and most succinct curation of must-read articles to help you grow your investment advisory practice. More than a dozen hours of weekly reading by industry veteran Kristan Wojnar boils down to these three non-negotiables for your reading list. Want to grow your practice?
This week we are covering the topics of digital leads, time management and value propositions. First, we are looking at a piece that looks at nurturing your digital leads. Second, we have a piece that looks at multiplying your time as an advisor, rather than focusing on time management. Our final piece for the week highlights the importance of awesome value propositions.
Check this piece out for specific tactics to nurture your digital leads through a series of interactions.
This author suggests learning to multiply your time to spend more time on your highest income producing activities. Read these tips to help you to get more time in your day.
Do you have a killer value proposition? This piece provides great ideas for creating winning value propositions.
Happy reading!
---
Content continues below advertisement