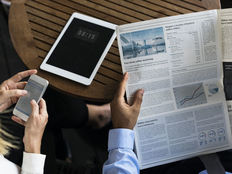 Our own lives, as well as our clients' and prospects' lives, are filled with life transitions. Some life transitions are to be celebrated and others are transitions to mourn.
Regardless, it is essential that you help your clients prepare as much as possible for these transitions and are able to guide them financially while deepening your relationships.
Are you aware of the current life transitions going on in your clients' lives? More importantly, have you missed any of them?
Keep in mind that not only are these opportunities for you to create strong connections with your clients and their families, but during these transitions there is also likely money in motion.
Major Transitions Are Stressful
In 1967, psychiatrists Thomas Holmes and Richard Rahe created a list of 43 stressful life events. Among the most stressful events on the list are birth of a child, marriage, divorce, death or illness of a family member, retirement, loss of a job or job change, and buying a new home.
At this very moment, chances are that many of your clients are going through one or more of these major events. Whether negative or positive, transitions can also bring new opportunity and perspective.
---
Content continues below advertisement
Birth of a Baby
While a new baby or grandbaby is one of the more joyous life transitions, a middle-income family will spend about $233,010 to raise a child, not including the cost of college. The majority of American households spend more than 10% of their household income on childcare.
Preparing your clients for these expenses, as well as reviewing health insurance, life insurance and their wills, is imperative.
From a connection perspective, consider sending your new parent or grandparent clients a piggy bank with the baby's name engraved on it. Other ideas to deepen your relationship are sending prepared meals to the sleep-deprived parents or treating them to date night with a local restaurant gift certificate. Also consider posting pictures of clients' new babies or birth announcements around your office to leave a lasting impression with both prospects and clients that visit your office.
Marriage
Whether your client is getting married or a client's child or grandchild is getting married, a wedding is undoubtedly an expensive life event.
Whether it's a first or second marriage, it is important to revisit assets after the wedding. Clients should update their beneficiaries on life insurance and retirement accounts, as well as work through tax projections to avoid surprises. They should also create or revise their wills.
Encourage your clients to pay off their wedding and honeymoon debt. The average cost of a wedding is a whopping $35,329. This doesn't even include the honeymoon or engagement ring. Coach your clients to create a budget and stick to it.
If you have clients who are contributing to or providing a lump sum in the form of a gift to their children or grandchildren who are planning weddings, remind them that gifting the money may be subject to gift tax implications. Also, if parents or grandparents are contributing, do they have a say in how the money is spent? In any case, be sure to remind clients to balance wedding funding with retirement and other investment goals.
Connection opportunities may include sending a wedding planning book with a handwritten note inside the front cover upon hearing about the engagement. When meeting with these clients, share stories of your own wedding planning experiences and refer clients or prospects who may be potential vendors to help them in their planning. Be sure to make note of their wedding days and send anniversary cards yearly.
Job Loss or Job Change
The average person changes jobs ten to fifteen times over the course of their career. If you have a client who has recently lost their job, guide them on their severance package and help them determine if their package or benefits are negotiable. Also discuss if their severance is paid in a lump sum or in installments.
Remind them that their severance is taxed as supplemental wages and help them determine the best investment vehicle to deposit their severance into. Be sure they are aware that their vacation and sick time are usually paid in one lump sum and that taxes will be withheld. They may also want to transfer their 401(k) to an IRA.
You should also advise them that certain expenses may be tax deductible while they are searching for a new job. They also will need to research their health insurance and determine what is best for their situation. Encourage them to apply online for unemployment, decide whether to maintain disability insurance and revise their budget to minimize expenses while they aren't working.
Personally invite your unemployed clients to networking events and share any referrals or leads you may have with them in your own network. Consider hosting your own networking events with your clients and prospects.
If your client has recently landed a new job (or lands a new one after he or she has lost their job) be sure they promptly review their new benefits package for clarity on salary, bonuses and commissions, as well as stock options, insurance coverage and flexible spending accounts. Proactively assist them in their 401(k) options and confirm vesting policies. Finally, be sure to send them a handwritten congratulations card along with a new business card holder to express your sincere excitement for them.
Death of a Loved One
One of the harder life transitions to help your clients through is the death of a loved one, especially a spouse or immediate family member. Offer them peace of mind that you will fully assist them regarding all their financial needs.
Upon the death of a loved one, they may need your guidance immediately in making funeral arrangements. Counsel them to divide up the list of people to call among family members. Be sure your client requests that the funeral director order several copies of death certificate.
They will need to locate the will, trusts, insurance policies, investment accounts, any business and partnership arrangements, credit card statements and any other evidence of assets and liabilities. They will also need to notify the deceased family member's employer, pension and Social Security.
Help them in contacting any other financial professionals, accountants, attorneys, real estate agents and insurance agents they may have.
While your gut instinct may be to support them by attending the services of their loved one, you or your staff may want to volunteer to watch their home during the funeral and services. Unfortunately, there are criminals that watch the obituaries and prey on those who have lost loved ones when they are away from their homes. This is a deep connection opportunity for your clients to show you truly care. It is also a time to meet family members you may not know.
Check in periodically on your client's needs once the services and initial mourning period are over. Often later support is most needed versus support immediately after the death of their loved one.
Bottom Line
All major life transitions are not equal. While some lead to new and exciting things, some are extremely stressful and emotional. Support and encourage your clients in this mindset.
If you are concerned you may have missed any significant life events with clients, create a list of those clients and set appointments with them as soon as possible. They will appreciate your concern and your efforts to guide them in the midst of major life changes, and those efforts will be remembered for a lifetime.