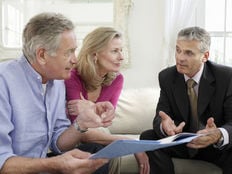 As the saying goes, it may be easier said than done. Nevertheless, standing on neutral ground is important when it comes to your clients and prospects expressing their political preferences.
While whatever way you lean personally should remain unspoken, it is wise to know and understand your individual clients' political affiliations. The news stories that inundate us daily regarding hotly contested political topics impact our economy and can impact investment strategies.
Understanding how your clients feel on these controversial topics is valuable information.
Visit our practice management centre to remain up-to date with the latest happenings.
Clients Care More About Politics Today
Recent research from Spectrem Group indicates that investors actually care more about politics now than they did in the past.
Matter of fact, 52% of investors indicate they are more interested in politics today than in the past and 28% indicate they are significantly more interested in politics than they were in the past.
Although they do care more about politics, they do not necessarily care about your personal political views as their advisor. 62% of investors indicate they do not know the political affiliation of their financial advisor and most indicate they don't really care either way.
ESG investing has been gaining momentum in recent times. Check out our dedicated section on this theme to explore investment options.
---
Content continues below advertisement
Tread Lightly
With many of your clients, you may already know their political stance. Some clients and prospects may be extremely passionate about their political views.
However, if you are looking to discover your clients' political tendencies, it is best not to ask them directly. This may make them uncomfortable so it is best to tread lightly. It is typically pretty easy to uncover which way they lean by discussing current events in the news. Just remember to stay as neutral as possible.
Flip Comments Can Damage
Seemingly flip politically loaded comments from financial advisors can do serious damage to client relationships.
While you may be one of those passionately political people mentioned earlier, your passion might be misconstrued with clients.
This applies not only to client meetings, but also on social media. Posting articles on social media that showcase your expertise, have to do with timely topics and the financial services industry is one thing, but making comments on your social channels that reveal your political stance can be dangerous. Even an innocent flip comment can be taken out of context and become offensive.
It may seem like you are walking on eggshells, but keeping your professional and personal life separate can be extremely difficult when it comes to social media. So, when in doubt, abstain from political commentary, as it is fine line to walk. At the end of the day, your comments on social networks can do more harm than good. Unfortunately, it simply is the day and age we live in.
Clients Who Are Politically Passionate
As previously mentioned, some clients and prospects are extremely politically passionate. Some clients might in fact get very fired up, angry and even emotional.
How should you respond? Head nodding and nonverbal cues are appropriate to show you are listening to them. However, it is best to stay silent with your political views and continue to remain neutral.
Always keep your opinions to yourself, even if they ask you. This can definitely be difficult if you are extremely passionate about your own political views and also if you consider your clients' friends. But, don't be tempted to cross the line, as it is a slippery slope.
Also, don't take the bait if they bring up criticism of a specific politician that you support or a highly controversial political issue. It simply isn't worth it.
A very important word of caution – if conversations becomes inappropriate, offensive or tasteless, immediately steer the conversation to neutral territory. If this doesn't work, at this point it is best to kindly ask them to refrain from the inappropriate comments.
Use this as an opportunity to stand united on common ground. If he or she does not abstain, it may be wise to question whether you want to keep him or her as a client. Their tasteless, inappropriate and offensive remarks may not match your values and therefore may not be the type of person you want to work with. As hard as it may be, if a client shows their true colors as ugly, it might be grounds to fire them.
Be sure to check our Q&A Section to see what industry experts have to say about trending investment themes.
The Bottom Line
Politics are more important than they have been in the past when it comes to your clients and prospects. Pay attention to your clients' thoughts on the news, as their political leanings and views on current events may influence your recommendations to them. You might also learn a lot about who they are and what is most important to them.
Just remember, stand neutral and hold your tongue when it comes to your own political viewpoints.
Wondering about your ETF options? Click here to learn more about the different types of ETFs that you can invest in.