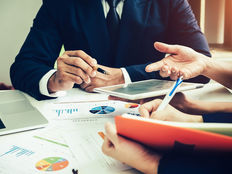 Every week, we bring you the best and most succinct curation of must-read articles to help you grow your investment advisory practice. More than a dozen hours of weekly reading by industry veteran Kristan Wojnar boils down to these three non-negotiables for your reading list. Want to grow your practice? Bookmark our Practice Management center and make these pieces a weekly staple.
This week we are looking at three different, yet equally important, practice management topics. First up is a great read to help you navigate business intelligence and artificial intelligence tools for your advisory practice. Second, we are looking at a piece that helps you to respond to prospects that ask you why they should work with you. Our final piece looks at the pitfalls of advisor marketing brochures.
Not sure about all of the hype around BI (business intelligence) and AI (artificial intelligence) tools for your business? Read this piece to help you understand.
Take a look at this quick video to help you respond to that prospect who asks you, "why should I work with you?"
Have you made any of these mistakes in your marketing brochures? Take a look at this piece for ideas to improve your marketing collateral.
Happy reading, and talk to you next week when we'll bring more of the best tools and tactics to outperform your peers and grow your business.
---
Content continues below advertisement