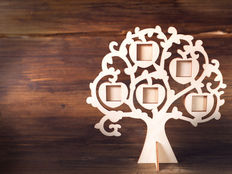 Legacy planning is certainly a hot topic today, especially as it relates to your personal legacy and to the enduring legacy you will leave behind to your family, loved ones and future generations.
However, have you ever thought about what your professional work legacy will be? What is the legacy that you will leave to your business practice, to your team members, to your valued clients, as well as to the community you serve?
It goes without saying that most people want to feel as though they have made a difference when it comes to their professional work portfolio. We all have some sort of desire, whether it be large or small, to be remembered for something truly meaningful.
A Strong Work Legacy
Your professional work legacy is not created overnight. After all, it's not about just your resume and its list of job skills and competencies.
Your professional work legacy is constructed from your specific and unique professional body of work. It's created through many years of hard work, strong work ethic, and superior service to your clients and prospects. It is created by the example you set in your office with your workplace attitudes and behaviors.
What will your professional work legacy be? What is the purpose you will transfer once you are gone? It may be something much larger than your current role that will live on when you are no longer here.
Is it a leadership program to train future financial advisors that enter the financial services business? Is it a philanthropic legacy or a legacy to the entire community that you and your practice serve? Is it innovation, mentoring or knowledge transfer? Only you know what your professional work legacy will be and it's up to you to identify it, as well as be purposeful about how it's passed on.
---
Content continues below advertisement
Start Now
If you haven't given much thought to your professional work legacy, don't feel badly, because you aren't alone. Unfortunately, most people are so busy every day both in their professional and personal lives that they don't take the time to think about it until late in their career. As a result, they feel like they need to make up for the time they have lost.
The sweet spot for thinking about your work legacy and how it will be passed on is between the ages of 40 and 50. By this stage in your career, you have learned a tremendous amount. You have also likely made numerous mistakes from which you've grown, as well as achieved many successes of which you're extremely proud. This gives you a lot to reflect upon. While you should definitely begin thinking about your work legacy earlier in your career, keep in mind the legacy you desire to leave may change as you become older, more experienced and take on different professional roles.
Professional Legacy Questions
Most people don't have any idea where to start when it comes to developing their professional work legacy. If you are struggling to get started, take the time to reflect on some of the following questions:
How do you want to be remembered by your clients and prospects? By your team members and business successors? By your community?
What core values and guiding principles have shaped your work ethic, your leadership style, professional behaviors and attitudes?
What is the biggest mistake you have made in your professional life that you want others to learn from?
What is your most proud professional accomplishment?
What key lessons have you learned in your career?
What is your career story? How did you become a financial advisor?
What was your first job?
Have you always been a financial advisor or did you switch careers? What impacted this decision if you did switch?
Who has been your greatest professional work mentor? What did you learn from he or she and why did it impact you?
Which business leader inspires you most and why?
What legacy would you like to share from your professional body of work with future generations and the community you serve?
What can you begin doing now to succeed with leaving your desired professional legacy?
Your Professional Legacy Mission Statement
Once you have answered these questions, consider creating a professional legacy mission statement identifying the legacy you desire to pass on. By writing it down on paper, you are much more likely to act on it and make it happen!
Also think about sharing this idea with your clients. While they may already have thought about the personal legacy for which they want to be remembered, they may not have put any thought into their professional work legacy.
Share your own professional legacy mission statement. This will likely inspire them to get started, as well as deepen your connection. It will also humanize and strengthen your business brand. It shows your genuine commitment to your business, to your clients and to your community.
The Bottom Line
Whether you've thought about it or not, being a financial advisor in and of itself is a noble calling and may create a strong foundation for your professional work legacy. You are helping your clients and their families create and build their financial future and dreams. You are also helping them to leave a legacy.
When it comes to your professional work legacy, it is not about how much money you've earned in your career but about what you have learned, and then transferring on that knowledge, passion and purpose.
Creating your professional legacy may possibly be among the most rewarding things you do in your career. Building a meaningful professional legacy to pass on keeps you and your business relevant, even when you are no longer here.