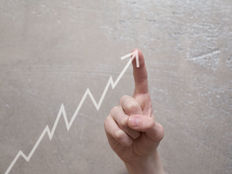 Beyond Basic Beta Channel
Yields are ticking higher, yet the current environment is still leading fixed income investors into alternatives to government debt. One area is dividend-paying ETFs like the VanEck Vectors Morningstar Durable Dividend ETF (DURA), which is ideal for investors with long-term horizons.
DURA seeks to replicate as closely as possible, before fees and expenses, the price and yield performance of the Morningstar® US Dividend Valuation IndexSM (MSUSDVTU), which is intended to track the overall performance of high dividend yielding U.S. companies with strong financial health and attractive valuations according to Morningstar. The fund is able to extract not just high-yielding companies, but ones that offer value and strong fundamentals.
Overall DURA offers ETF investors:
High Dividend Yield Potential: The index targets high yielding U.S. equities
A Focus on Valuations: The index allocates to those companies trading at the lowest prices relative to Morningstar's estimate of fair value
Strong Financial Health: Index components feature strong balance sheet health relative to their peers
DURA pays a quarterly distribution. Its last distribution recording in December 2020 was paid on January 5 at a $0.25 per share rate. DURA has a 12-month yield of 3.5%.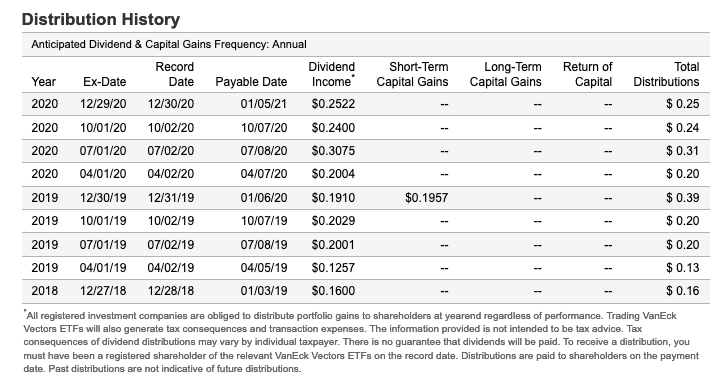 Long-Term DURAbility
Rather than using high-flying tech stocks, the object of DURA is to formulate a portfolio of holdings that can provide dividends that can be sustained over time as opposed to those with simply the highest yield.
"Dividend ETFs, at least in some allocation, belong in just about every portfolio," an article in The Street noted. "It may seem a bit counterintuitive in the current environment given that growth stocks and small-caps have been on a tear, while dividend funds, in general, have been laggards for the past few years."
When that time-horizon is extended, the results paint a different picture. Dividend-paying stocks come out as the clear winners.
"Over the long-term, however, dividend stocks have been winners," the article added. "Studies have shown that over periods of decades, stocks that pay dividends have outperformed those that haven't. On top of that, they're generally less volatile, are backed by healthier balance sheets and provide an important source of income that can help cushion some downside risk."
For more news and information, visit the Tactical Allocation Channel.
---
Content continues below advertisement