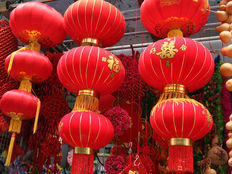 Thematic Investing Channel
China's innovation ecosystem is powered by a number of hyper-adoptive consumers, which should provide a competitive advantage for the Global X China Innovation ETF (KEJI).
More consumers are adopting than refuting China's technological revolution.
"To understand what's powering the global rise of Chinese companies, we need to recognize that China now has at its disposal a resource that no other country has: a vast population that has lived through unprecedented amounts of change and, consequently, has developed an astonishing propensity for adopting and adapting to innovations, at a speed and scale that is unmatched elsewhere on earth," a Harvard Business Review article said.
KEJI seeks to achieve long-term growth of capital. Normally, the fund will invest at least 80% of its net assets, plus the amount of any borrowings for investment purposes, in exchange-listed companies that are economically tied to China. The Sub-Adviser will seek to limit single stock exposure to 10% and limit the aggregate weight of each theme to 35%.
The ETF offers investors:
High Growth Potential:

KEJI

enables investors to access high growth potential through companies at the leading edge of multiple disruptive themes re-shaping China's economy.
Experienced Portfolio Managers: KEJI's portfolio managers have extensive track records in actively-managed equity strategies targeting both China and disruptive innovations tied to its economy.

ETF

Efficiency: In a single trade,

KEJI

delivers access to dozens of companies across a range of disruptive themes, along with the outperformance potential of active management.
Changing Demographics Will Require Innovation
China's need for innovation will be spurred along by its changing demographics. A population-based changing of the guard is occurring.
"China's Baby Boomers are being replaced by its Millennials, born under the country's one-child policy, which was officially launched in 1979 and designed to get birth rates below replacement level," the article explained. "It worked—but it also created a new demographic reality: China today doesn't have enough people in its rising Millennial and Gen Z workforce to replenish the ranks of its disappearing Baby Boomers."
"With its pool of younger workers shrinking, China can no longer rely on imitation if it hopes to grow and support its aging population. It will have to rely on innovation instead," the article added.
For more news and information, visit the Thematic Investing Channel.
---
Content continues below advertisement