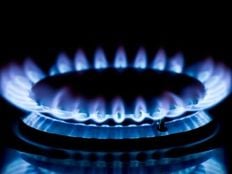 Allocations to energy stocks are a key component of many investing strategies, and this sector is well represented in the portfolios of both buy-and-hold investors and more active tactical traders.
For those seeking to overweight energy stocks, there are a number of ETFs that offer exposure to this sector. The Energy Equities ETF Database Category consists of nearly 30 exchange-traded products, including domestic and international funds, as well as products targeting narrow segments of this market such as exploration and production, natural gas, and coal.
Cheapest Energy Equity ETFs
There is a wide range of expenses in this ETF Database Category; some funds charge as little as 18 basis points while others have expense ratios over 0.80% annually.
The cheapest energy equity ETF is a tie between the Vanguard Energy ETF (VDE A) and the MSCI Energy Index ETF (FENY A+) at 0.12%
---
Content continues below advertisement
Most Heavily Traded Energy Equity ETF
On an average day, the ETFs in the Energy Equity ETF Database Category trade tens of millions shares. The most heavily traded ETF in this category (4/14/2015) is the Energy Select Sector SPDR (XLE A), which has an average daily volume of more than 22 million shares.
Below are the top five most heavily-traded energy ETFs (as of 4/14/2015):
| ETF | Average Volume |
| --- | --- |
| Energy Select Sector SPDR (XLE ) | 22,369,746 |
| SPDR S&P Oil & Gas Explor & Product (XOP ) | 11,375,775 |
| Market Vectors Oil Services ETF (OIH ) | 7,363,029 |
| iShares U.S. Energy ETF (IYE ) | 1,358,355 |
| ISE-Revere Natural Gas Index Fund (FCG ) | 932,265 |
Best Performing Energy Equity ETFs
The performance of energy equity ETFs is all over the board, especially given the volatile nature of the industry. As of April 14, 2015, the best performing Energy Equity ETFs are as follows:
| Timeframe | ETF | Return |
| --- | --- | --- |
| 1 Year | China Energy ETF (CHIE ) | 5.59% |
| 3 Years | Dynamic Energy E&P (PXE ) | 32.88% |
| 5 Years | Dynamic Energy E&P (PXE ) | 77.11% |
Most Balanced Energy Equity ETFs
When comparing potential ETF investments, it is important to evaluate how deep and balanced the underlying portfolios are. Depth refers to how many individual securities comprise an ETF, while balance refers to how "top heavy" a product is–what percentage of assets are concentrated in the ten largest individual positions.
The Bottom Line
The ETF world democratized the energy industry, allowing investors to access various corners of this highly popular segment. As always, be sure to look under the hood and ensure that you understand a fund prior to making an investment.
Follow me on Twitter @JaredCummans.
[For more ETF analysis, make sure to sign up for our free ETF newsletter]
Disclosure: No positions at time of writing.