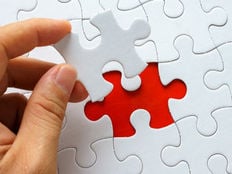 While exchange-traded funds (ETFs) offer seamless exposure to stocks, their structure as mini-portfolios leaves them susceptible to splits and reverse splits.
It therefore pays to have an understanding of these concepts and how they can impact your portfolio.
To learn more about ETF Investing Strategies, click here.
The Regular Split
In most cases, ETFs undergo a split to make the underlying price more attractive to potential investors. A fund that is currently priced at $100 may be cut to $50 to attract more capital (this is a 2:1 split). Of course, it's not always that simple; the issuer must consider multiple variables, such as the amount of outstanding shares, market fundamentals and supply/demand characteristics. That said, boosting competitiveness is usually the chief motivator and ETFs that are priced too richly will be brought down by the issuer.
An ETF that undergoes a split has more shares to trade, thereby boosting the liquidity of the fund. This, in turn, encourages more trading, which is a precursor to better market conditions (i.e., tighter bid/offer spreads). It's not uncommon for a split to generate additional investor interest as market participants look to lock in at more favorable prices. All these effects are temporary but could have a longer-term impact on investor sentiment.
In 2017, WisdomTree announced stock splits for holders of the following ETFs: U.S. MidCap Dividend Fund (DON A-), U.S. SmallCap Dividend Fund (DES A-), U.S. Earnings 500 Fund (EPS A) and U.S. Total Earnings Fund (EXT A-). The split ratio for all these ETFs was 3:1. For example, investors who owned 100 shares of these ETFs at a hypothetical price of $99 per share were rewarded with 300 shares post-split at a price of $33.
Use our ETF Screener to find the right ETFs for your portfolio.
---
Content continues below advertisement
The Reverse Split
The reverse split is another semi-common occurrence in the ETF market. As the name implies, an ETF undergoes a reverse split if its price gets too low. In this scenario, the issuer will bring prices back up to a more sustainable level. Reverse splits can also keep funds from going too low, which makes them candidates for delisting. Some ETFs are constructed to reverse split when they reach a certain price level. This information will be contained in the fund's prospectus.
Several other factors may also lead to a reverse split, such as fulfilling minimum price listing requirements on a particular exchange or reducing the number of outstanding shares to prevent short-selling. Whereas a regular split can boost the liquidity of the underlying fund, a reverse split can widen the bid/ask spread and deter trading in the short term.
In the case of a reverse split, owning 100 shares in an ETF at a hypothetical price of $10 would yield you 50 shares at a price of $20 (assuming a 1:2 reverse split). Some of the more recent examples of reverse splits include the iShares MSCI Singapore ETF (EWS B+), which shot up to $20 from $10 in November 2017. Earlier this year, Direxion executed reverse splits of issued and outstanding shares of the Direxion Daily Technology Bear 3X Shares (TECS B+), Direxion Daily Energy Bear 3X Shares (ERY A-), Direxion Daily Emerging Markets Bear 3X Shares (EDZ A-), Direxion Daily S&P Biotech Bear 3x Shares (LABD B) and Direxion Daily China 3x Bear Shares (YANG A-). The reverse split ratio varied between 1:5 and 1:10.
How Frequently Issuers Execute Splits and Reverse Splits
Splits and reverse splits are not common occurrences for ETFs, but they aren't a total anomaly, either. Issuers will not hesitate to initiate them if they believe a split or a reverse split will make their fund more competitive in the long term. And regardless of whether a fund is undergoing a split or a reverse split, it will be announced well ahead of time.
While there doesn't seem to be any comprehensive data on how often ETFs undergo a split, Direxion is one issuer that regularly executes them. The issuer has announced dozens of splits in recent years.
It should also be noted that splits and reverse splits are more prevalent among leveraged and volatility ETFs. An explosive rally in the CBOE VIX Volatility Index in February 2018 triggered a massive drop in inverse volatility products – that is, assets that move in the opposite direction of the VIX. ProShares, a leading provider of volatility ETFs, was forced to shut down its XIV inverse volatility product after it lost billions in value. ProShares later implemented reversed splits of 1:4 on ProShares Short VIX Short-Term Futures (SVXY A-) and ProShares Ultra VIX Short-Term Futures (UVXY B-), two popular funds that short volatility.
Be sure check our News section to keep track of the latest news on ETFs.
Tax Consequences of Regular Splits and Reverse Splits
From the perspective of taxation, reverse splits do carry some implications. That's because reverse splits can lead to fractional ownership of an ETF share. Since fractional shares cannot trade on NYSE Arca, each ETF will redeem for cash the investor's fractional shares at the fund's split-adjusted NAV. This redemption could result in capital gains or losses.
The Bottom Line
While ETF splits do not affect the total value of your investment, they may have important implications for your portfolio. This article provided a quick recap of what to expect when a split or reverse split is announced.
For more ETF news and analysis, subscribe to our free newsletter or sign-up for ETFdb Pro to get access to our ETF Guides.