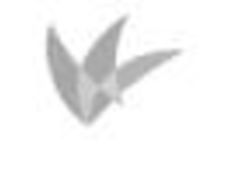 ---
Content continues below advertisement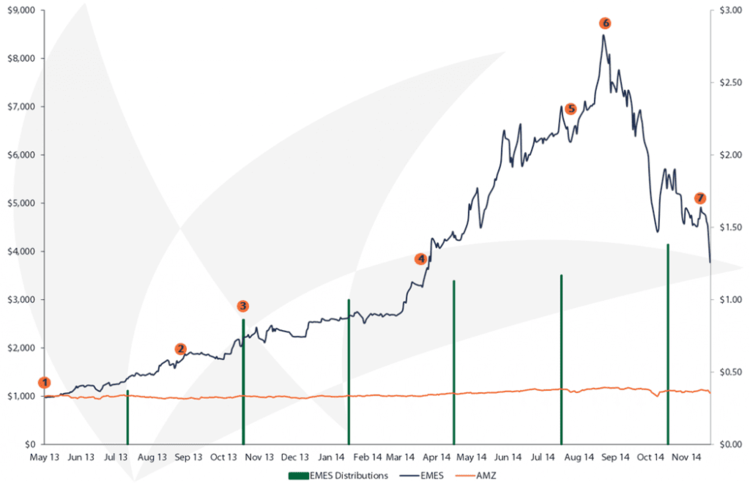 1. May 8, 2013. EMES prices IPO at $17. Initially the deal breaks, closing at $16.55 after the first day of trading. A month later on  June 10th, EMES closes at $20.79, a 25% increase over the low.
2. August 28, 2013. EMES issues 8-K. Management discloses expectations of continued strong frac sand pricing and an eventual annual distribution of $4 per unit, or 43% ahead of the prorated quarterly distribution paid earlier in the month. The next day, EMES closes at $29.48.
3. October 2013. EMES jumps another 24% during the month as investors expect the company to report strong third quarter results in November. When results are released on November 14th, they are better than already elevated expectations, and management suggests that the growth trajectory remains steep.
4. March 13, 2014. EMES reports 2013 results. Management commentary is appropriately very proud of the company's 2013 achievements. Results exceeded not only analyst expectations, but management's as well. Total volume of sand sold more than doubled, and income from their fuel segment increased sixfold.
5. August 6, 2014. EMES announces second quarter 2014 results. Another record quarter. Capacity at existing facilities is sold out, distribution guidance is increased to $4.70-$4.90 annually, and construction on expansion projects is underway. EMES closes at $113.08 on August 7th, an increase of 565% over the price at IPO.
6. August 29, 2014. EMES closes at an all-time high of $144.17, a 748% return for IPO buyers. Despite the steady decline in crude prices throughout the summer, demand for frac sand remains unaffected in the Permian and the Eagle Ford.
7. October 30, 2014. EMES announces third quarter 2014 results. Yet another record quarter. Margins continue to improve. New capacity is sold out at robust pricing shortly after coming online. Management issues guidance of $8.00 per unit in annual distributions. But investors begin worrying about the meteoric rise of EMES and the sustainability of frac sand pricing over the long-term in a steeply declining crude environment. A month later on November 28th, EMES closes at $64.15, a 56% decline from its all-time high, forcing sell-side analysts to slash price targets that had been as high as $166.