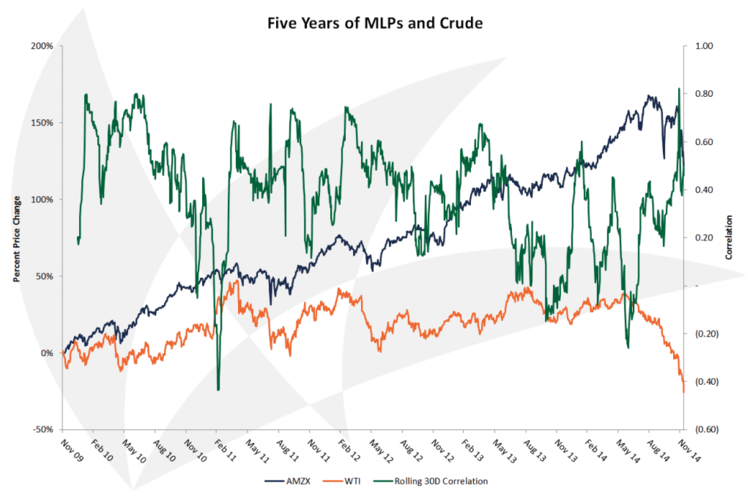 Using the Alerian MLP Infrastructure Index (AMZI) instead of the broader Alerian MLP Index (AMZ) for the chart above did not yield an appreciable difference. Nor did replacing West Texas Intermediate (WTI) crude with Brent crude. And correlations were even lower when comparing MLPs and natural gas prices.
---
Content continues below advertisement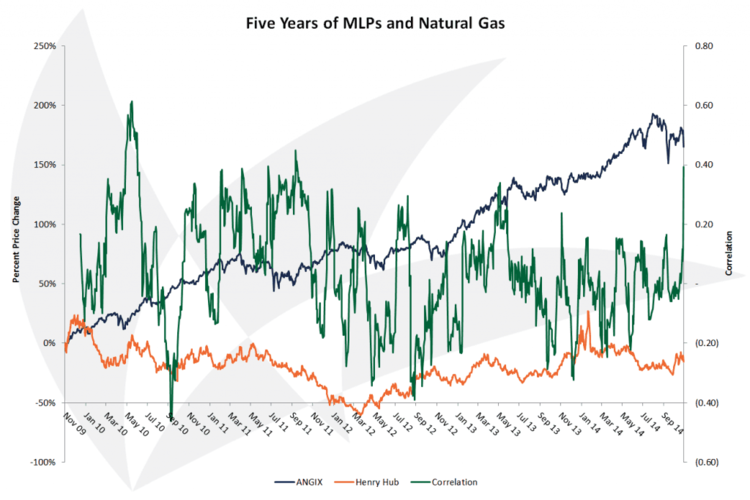 Even looking just at the past six months, rolling correlations have risen, but they've also fallen, and even been negative.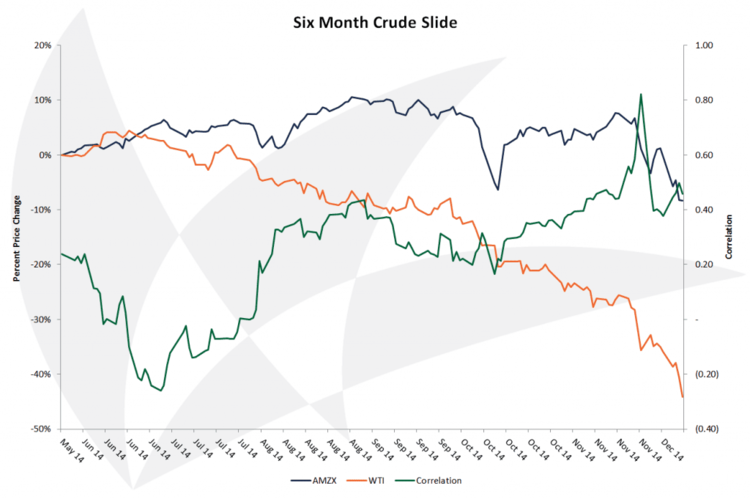 Over the long term, MLP unit prices have been slightly to moderately correlated to commodity prices, regardless of which index you use, and regardless of which commodity you use.
Producers and oilfield service companies are dancing with commodity prices. Where commodities lead, they follow. MLPs, on the other hand, are the band, and they provide the music regardless of whether the dancers waltz or cha-cha. If energy be the soul of industry, play on!