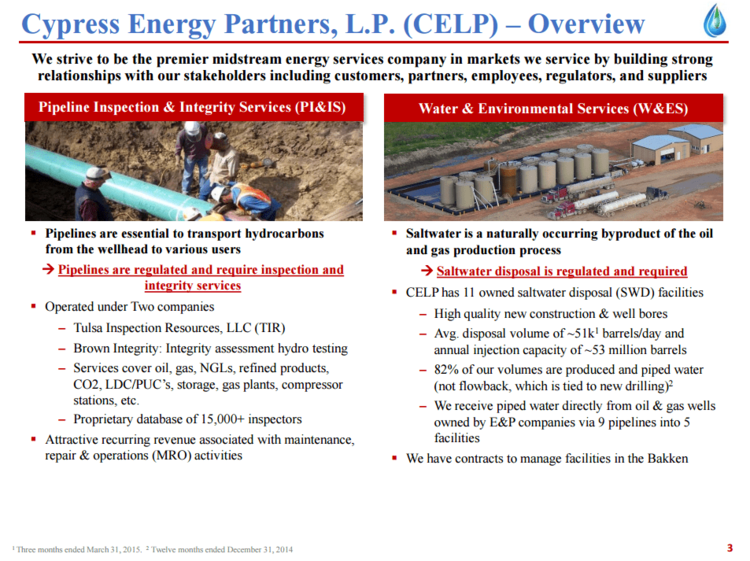 ---
Content continues below advertisement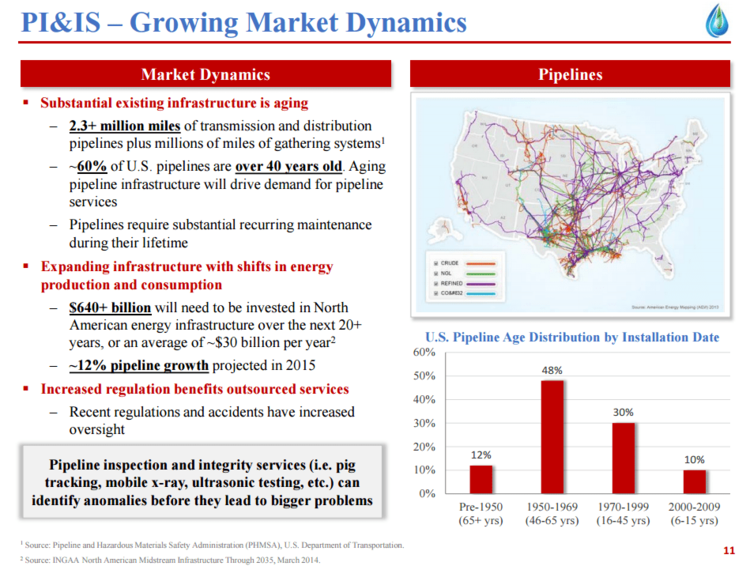 Just like auto mechanics will be in business as long as we keep driving cars, pipeline integrity companies will be in business as long as pipelines keep running. As pipelines age, as a precautionary measure, they are regularly inspected to ensure any potential corrosion or crack is discovered before it expands into a leak. With the existing infrastructure and necessary new builds, pipeline inspectors will be in business for a long time. Their customers are MLPs we've all heard of before: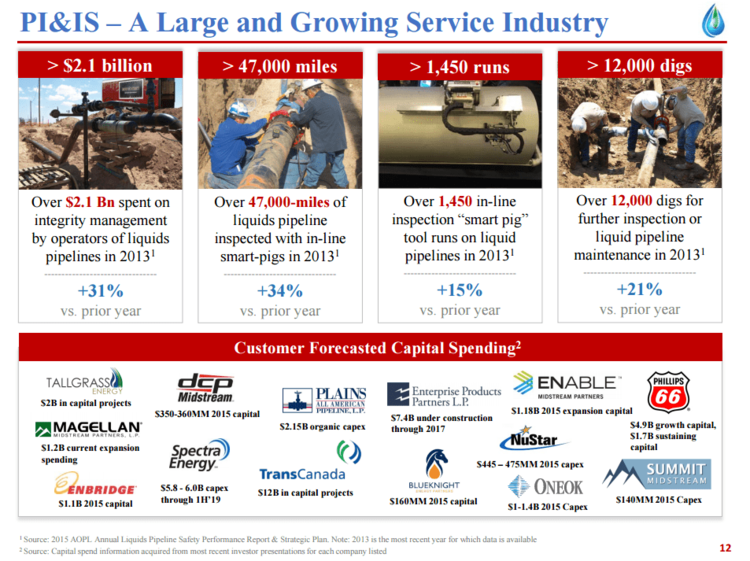 Pipeline inspectors, i.e. CELP's employees, are paid a daily or weekly rate plus a per diem. For saltwater disposal, CELP's customers pay a fee per barrel. For the MLPs that are CELP's customers, this enables them to keep their costs as steady as their revenues.
CELP is to some MLPs what midstream energy MLPs are to their customers. CELP benefits from the same growth drivers as pipeline operators: the move toward US energy independence and the build-out of $641 billion of energy infrastructure assets over the next 20 years. Plus, the company benefits from the long-lived nature and geographic diversity of the assets it services, not to mention increased regulation and consistent maintenance schedules.
In past iterations of our MLP 101 presentations, members of the Alerian team have referred to investing in the US energy revolution. Investing in commodities themselves is the direct investment and investing in E&P companies is the first derivative. Energy infrastructure is the second derivative, and CELP might be the next iteration of this play.