Global Partners (GLP) chose the unusual location of Portland, OR for its analyst day this year for a very good reason: the opportunity for attendees to tour its ethanol production and crude transloading terminal. Though GLP's terminal network is anchored in the Northeast and Mid-Atlantic, management saw an opportunity to move light sweet Bakken crude to both coastal markets and expanded its operations to the West Coast in 2013 accordingly. Bakken pipeline takeaway capacity has not kept pace with the region's production boom, so GLP arranges for transportation via "virtual pipeline," moving crude from the wellheads to coastal refineries via rail and marine facilities.
As you can see in the slide below, GLP's business model did not originally include crude-by-rail or gasoline. Then as now, their core business is the wholesale distribution of petroleum products.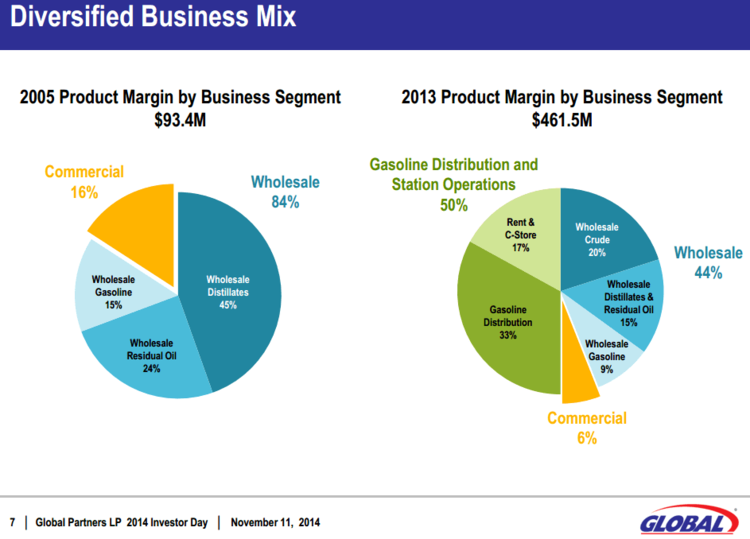 In their "History of Growth" slide, you can really see how their diversification efforts were a steady process that began in 2009 and picked up speed from there.
---
Content continues below advertisement
---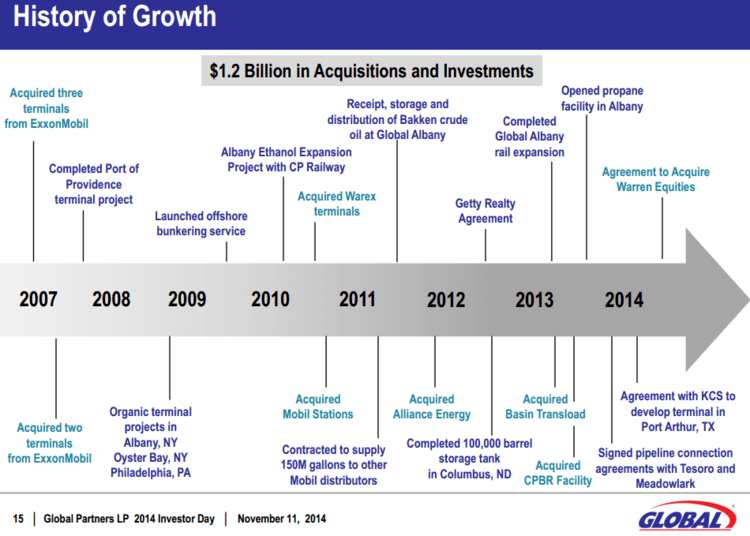 GLP's diversification and mix of organic projects and acquisitions has paid off for investors in the form of distribution growth.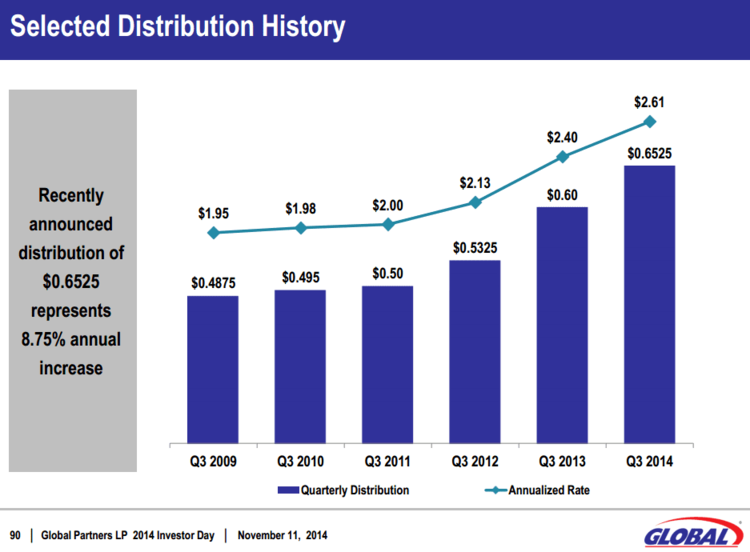 It's worth noting that GLP's distribution growth has not come by means of a lower coverage ratio. Recognizing the higher degree of cash flow volatility inherent in the wholesale distribution business, GLP has grown its unitholder distribution in accordance with what the board believes is sustainable under various market conditions.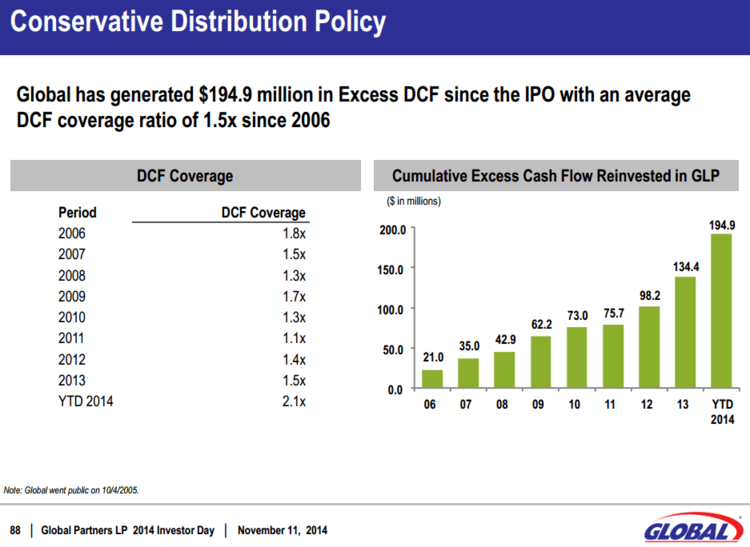 That board includes family members of CEO Eric Slifka, who makes a pretty penny of a salary for a company of GLP's size. That said, the stock has outperformed the Alerian MLP Index (AMZ) since the company went public in 2005 and has nearly doubled the return of the AMZ since MLPs hit a trough in November 2008, so investors certainly aren't complaining.
Aside from the virtual pipeline and executive compensation, the other fact I always remember about GLP is that they also own and operate gas stations in the Northeast. They're expanding this segment as well, with an acquisition of Warren expected to close in early 2015.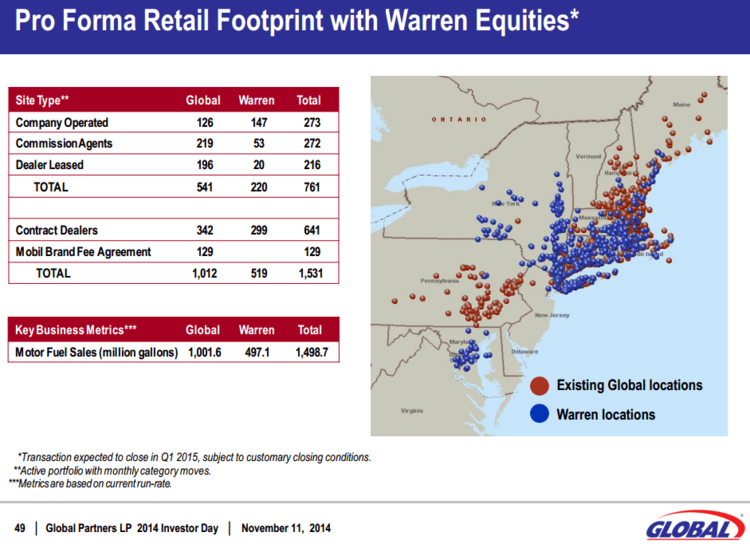 As there are only a handful of MLPs that operate gas stations, I thought I'd include this fun slide of current gas prices across the US, since you probably own a car unless you're lucky enough to live in New York, Chicago, or San Francisco.